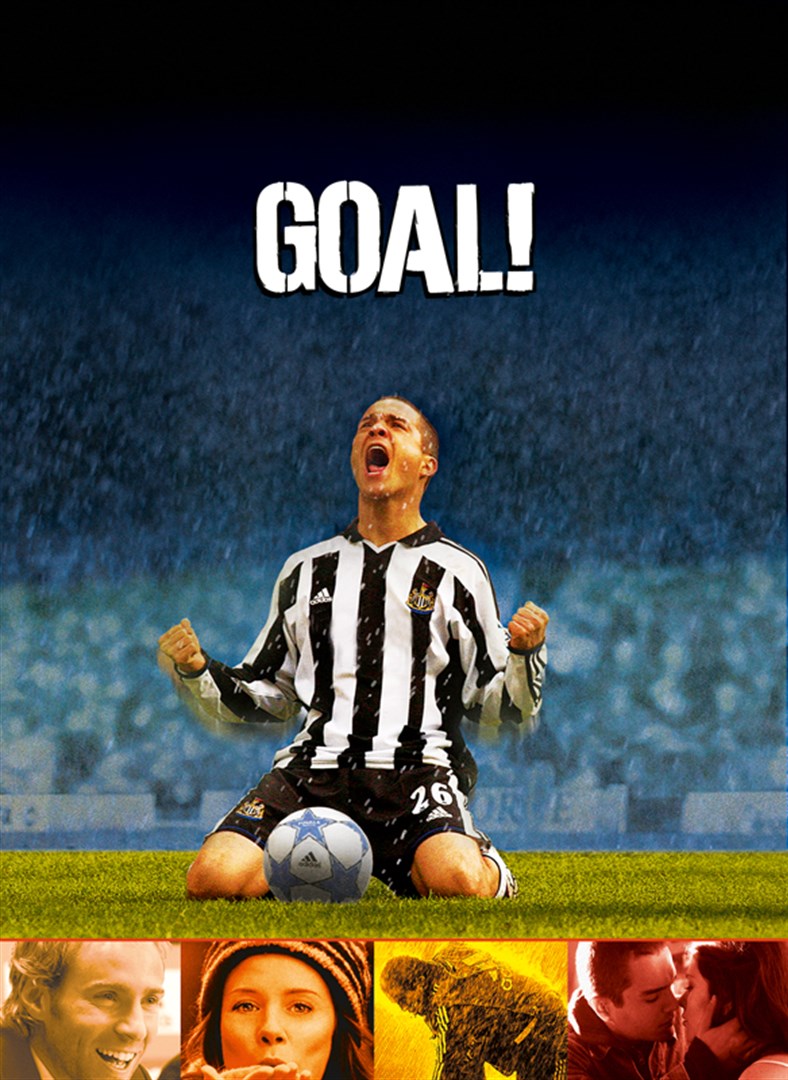 I watched the movie 'Goal' again the other night on DVD. I know its come in for some stick as being a bit cheesy and predictable but I have to say I love it! I think is a really entertaining film which perhaps gives some insight to the background of a football club. Sure, there are a few factual errors concerning transfers and fixtures but it does have large doses of real emotion and excitement which more than makes up for it.For those of you not familiar with the film, the basic plot concerns a young, poor Mexican lad, Santiago, who is working in LA when he gets discovered playing football by an ex-Newcastle Utd player and brought over to England for a trial with the club.
The film portrays the conflicts Santiago experiences with his working-class family in LA before his arrival in Newcastle where he then encounters the very different English game complete with thuggish defenders, a playboy teammate who leads him astray into the world of night clubs and drinking and of course a love interest (played by Anna Friel). Will he make the grade? Rent the DVD and find out!
There's cameos from several Newcastle players of the time (including Alan Shearer) along with Beckham, Raul and Zidane. Plus the film is heavily supported by adidas whose Newcastle kit, naturally, features prominently. Which leads me on to the point of this blog…
One thing I noticed was how the filmmakers used the iconic black and white stripes of Newcastle Utd to maximum effect. (WARNING PLOT SPOILER FOLLOWS) Every single game Santiago plays before his final (glorious!) game of the season features Newcastle wearing their away kit – even though many times there is no colour clash. Only when the last do-or-die game arrives (the climax of the film) does the side get to wear the stripes.This really adds drama and impact to this all-important game and yet again shows the importance, emotion and power a football kit can have.