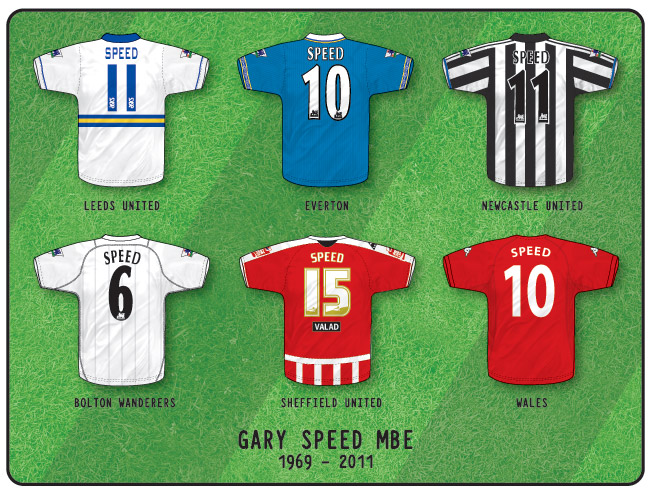 Like all football fans I was shocked and saddened to hear about the tragic death of Gary Speed. One of football's nice guys, he typifies for me that last batch of British players who straddled both the old fashioned Division 1 and its traditional values and the new and shiny Premier League – a time when you could still identify with the ordinary fellas who played the game before the influx of foreign "superstars". The fact that he was the same age as me (42) is also very sobering.
His service to football and his professionalism were beyond compare and its such a shame we'll never see how his Welsh team could have faired in the next World Cup qualifying campaign.
I wanted to pay tribute to Gary Speed and thought illustrating a shirt from each of his clubs would be the most appropriate way for me to do so.