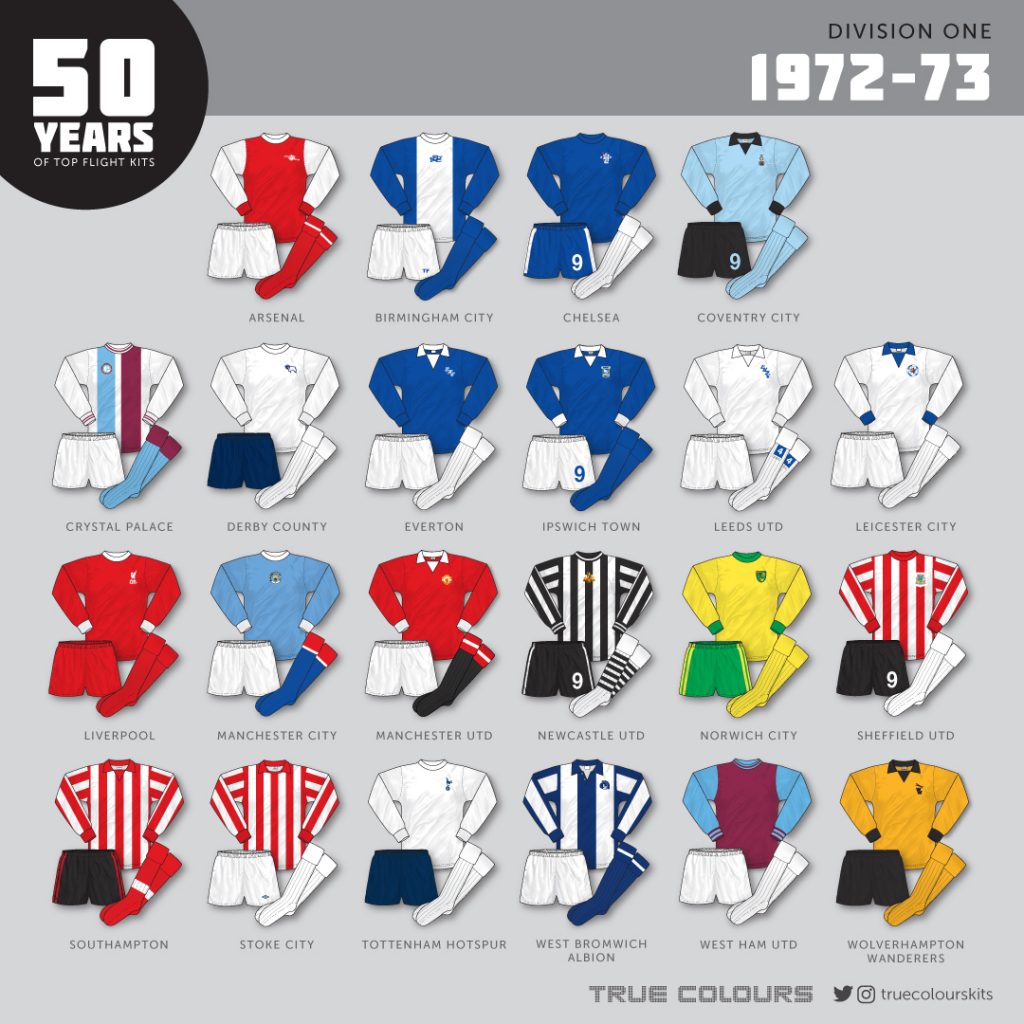 There were quite a few changes on the kit front this season in England's Division 1.
Norwich and Birmingham (complete with player initials on the left leg of the shorts!) were the Division's new boys, both bringing with them fresh and exciting designs, Norwich especially of note due to their twin stripe trim on the shorts.
Leicester City not only updated their kit to the fast becoming trendy 'wing collar & inset panel' style, they also completely changed their shirt colour, opting for white rather than their traditional blue to create a Leeds-like all white outfit.
Other teams that switched to wing collars included Coventry, Everton, Ipswich, Leeds, Southampton, Stoke, West Brom and Wolves. Coventry and Newcastle also decided to join Chelsea, Sheffield United and Ipswich in including numbers on their shorts although the rest of the division still resisted. Crystal Palace made some minor adjustments on their kit, introducing a new badge and including a thin white stripe between the shirts claret and blue panels.
Some small but important changes occured in Manchester too with City deciding to wear the royal blue and red turnover socks from their change kit with the home outfit, and United introducing a club crest to the shirt for the first time. West Brom brought in a new broad striped design that dispensed with the predominantly white shirt they had previously worn.
Some anomalies still occurred though with subtle kit variants being spotted, especially when it came to short sleeved versions of the team top. For example, Ipswich also donned a self-coloured wing collar long sleeve shirt alongside a collar/v-neck combination on their short-sleeved version. Leeds were still wearing on occasion their previous crew-necked jersey, with both long and short sleeved incarnations (the short sleeved also sporting a tiny Umbro logo).
On the field, Bill Shankly's Liverpool won the title with Arsenal second, and Crystal Palace and West Brom were relegated.