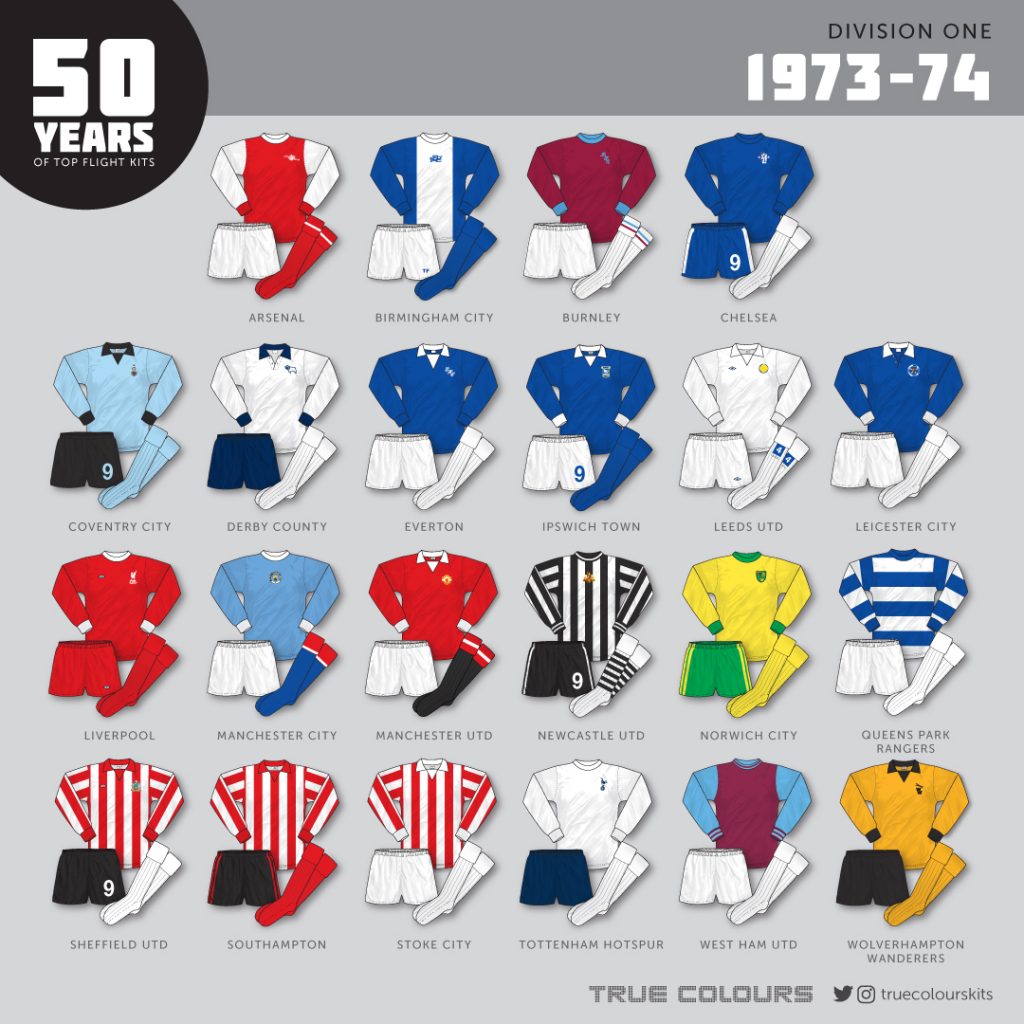 There wasn't really a huge move on from a design perspective by the time the 1973-74 season kicked off although it was notable that short-sleeved shirts began to become more and more common.
Arsenal, Spurs, Chelsea, Birmingham, Ipswich, Everton, Norwich, Newcastle, Coventry, Wolves, West Ham, Man CIty and Man Utd's kits all remained the same as the previous season.
Commercialism began to creep in though with tiny Umbro logos appearing on the Liverpool, Sheffield Utd and Leeds kits (although unbranded versions were also worn during the season). Derby also featured Umbro logos at times on the three different home shirts they wore this season (including a wing/v-neck collar short-sleeved top, and a self-coloured wing/inset collar long-sleeved shirt).
Leicester fans breathed a sigh of relief as the club reverted to their familiar blue shirts.
But the biggest kit news came from Elland Road when in December 1973 Leeds signed an exclusive contract with Admiral and ditched their regular Umbro kits overnight (I've illustrated the Umbro kits here) and the replica kit industry was born.
Newly promoted Burnley and QPR sported the strips they had worn for the previous few seasons
Leeds United clinched the title this season and for the first time three sides were relegated: Southampton, Norwich and – shock horror – Manchester United!