I was asked a while ago to be part of a brand new documentary on those pioneers of the replica kit market Admiral Sportswear and I'm delighted to say that at last the finished article is ready!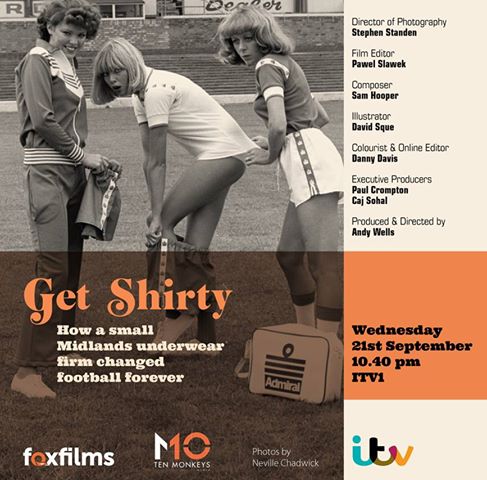 It is entitled 'Get Shirty' and will be screened on ITV1 this Wednesday 21 September at 10.40pm. It was such a joy and honour to be involved and from what I've seen of the final programme it will be fantastic. There's interviews with key personnel in the Admiral story including designers, factory workers and of course the owner back then in those halcyon days, the legendary Bert Patrick.
I was interviewed extensively for the documentary over the period of two years and talked at length about the impact and the incredible legacy this small firm in Leicester started.
The first trailer has just been released and can be viewed here:
https://www.youtube.com/watch?v=SvJwi81BUAU
Get Shirty – Wednesday 21 September 2016, 10.40pm, ITV1