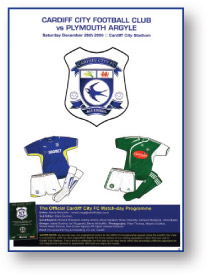 As well as producing two acclaimed books on football kit history and running a successful blog on kits I also work with many companies on projects concerning football kits.
If you're looking for any text, illustrations, research, analysis or advice relating to football kits – domestic, international or worldwide – past or present then please contact me. I can offer expert and accurate content on anything to do with football kits. The work is ideal for matchday programmes or any website connected to sport (I have even also illustrated rugby kits).
I am a professional designer, illustrator and writer and over the past few years I have supplied kit illustrations and text to many football clubs' programmes and websites, FAs, publishers, authors, magazines, books, websites and sportswear companies.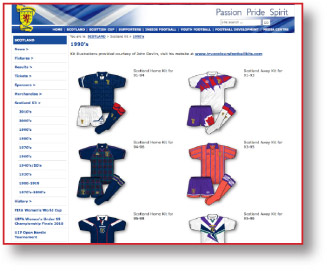 Past and present clients include: Aston Villa, Manchester City, Chelsea, Sunderland, West Ham United, Leeds United, Queens Park Rangers, Swansea City, Preston North End, Derby County, Cardiff City, Notts County, Charlton Athletic, Oldham Athletic, The Scottish Football Association, Umbro, Nike, Bukta, Progamme Master, Badgebase, Danbury Mint, Oxfordshire Press, Cayenne Web Development, Adima web agency, Totel Football and Free Sports Arbitrage.
My football kits work has been published by The Guardian, Backpass, Kick, Loaded, FourFourTwo, The Daily Record, The Daily Star, Footprint Publishing and Creative Review.
I have also appeared on numerous radio and TV interviews regarding football kits, both live and pre-recorded, including BBC London, BBC Kent, BBC Merseyside, BBC Coventry & Warwickshire, EPL Talk and Chelsea TV. Topics have included the new England home kit, Everton's new pink away shirt, the dominance of the colour red in successful teams strips and many more.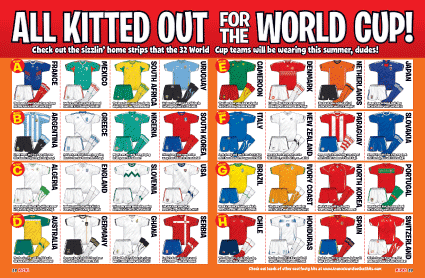 Illustrations can be highly detailed or basic thumbnails. All are available at very reasonable prices. No project too large or small.
Perhaps you're a football club looking for research or a new perspective on your kit's design or good quality, inexpensive content for your matchday programme. Or a betting website looking to liven up your product to customers.
If you think any of my work on football kit design and history, past and present, could be of use to you or your company please let me know.

Click on the following links for just a few examples of my work:
http://blog.umbro.com/2009/09/01/third-kits-a-history-of-the-third-kit-by-john-delvin/
http://blog.umbro.com/category/a-decade-of-kits/page/2/
http://blog.umbro.com/2010/02/12/england-away-brand-new-thinking/
http://blog.umbro.com/2010/01/13/getting-shirty-kits-with-a-conscience/
http://mudsweatbadges.co.uk/2010/05/05/john-devlin-blog/
http://www.safc.com/page/Kit
http://www.scottishfa.co.uk/football_links.cfm?page=813
http://www.epltalk.com/epl-talk-podcast/john-devlin-interview/