Posted by John Devlin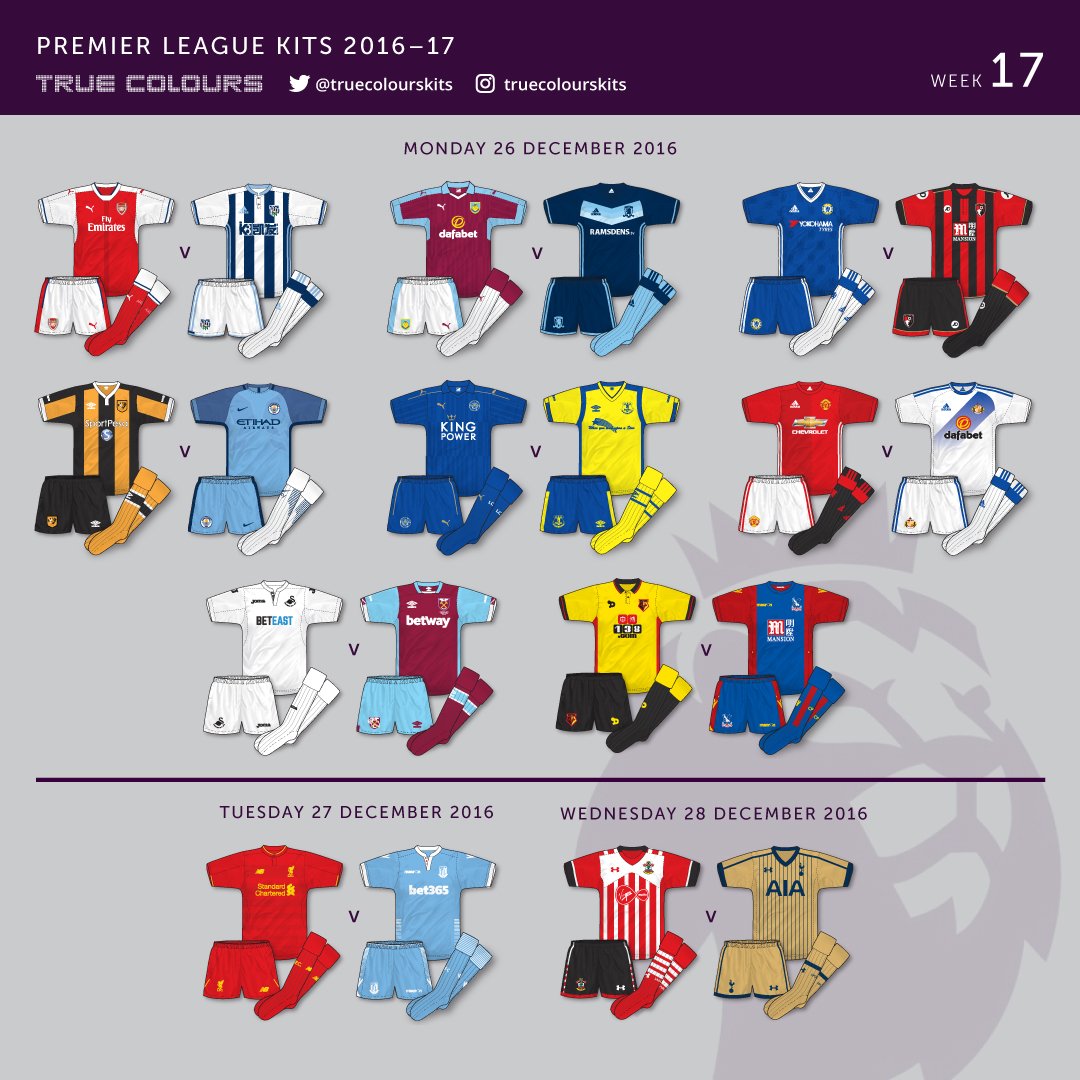 Posted by John Devlin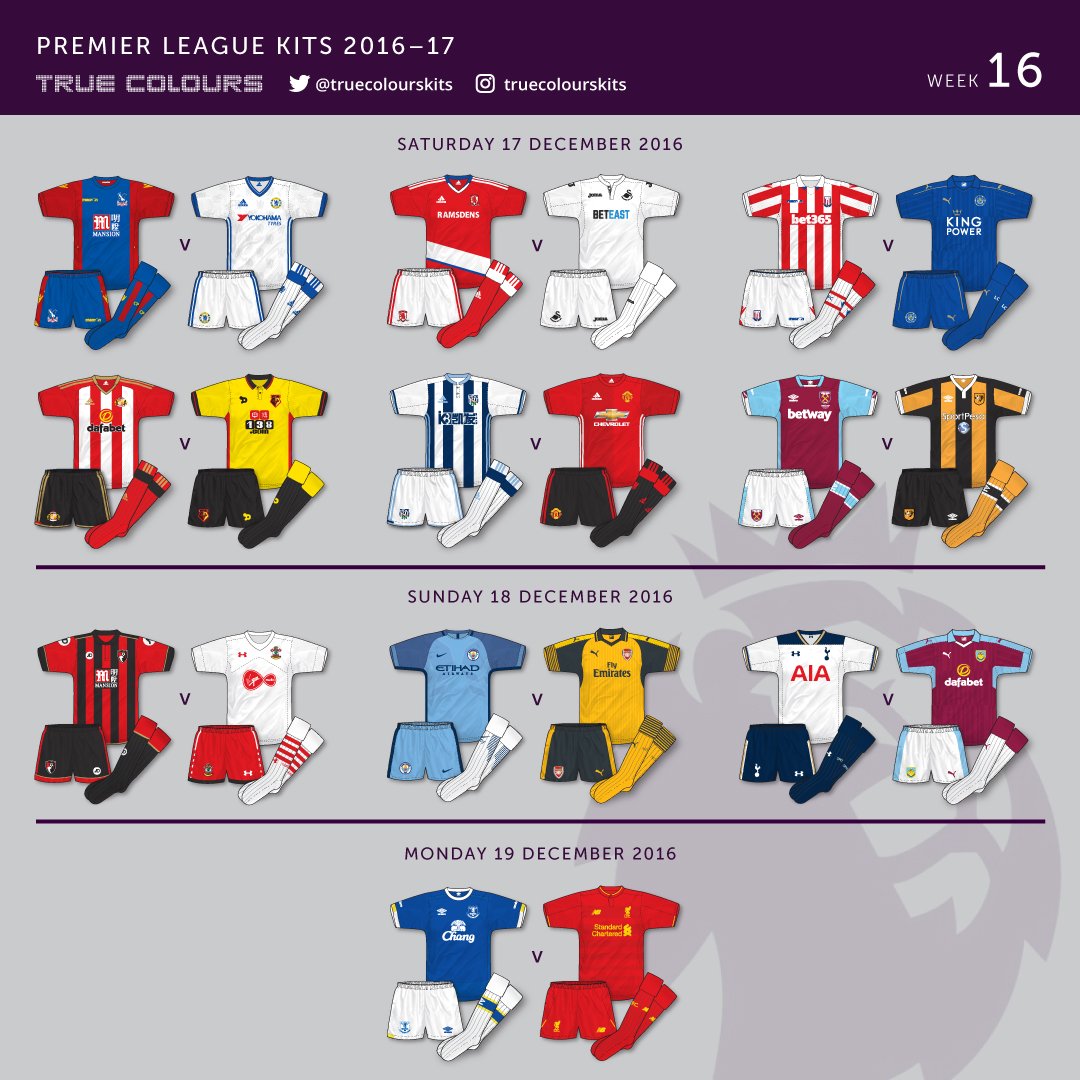 Posted by John Devlin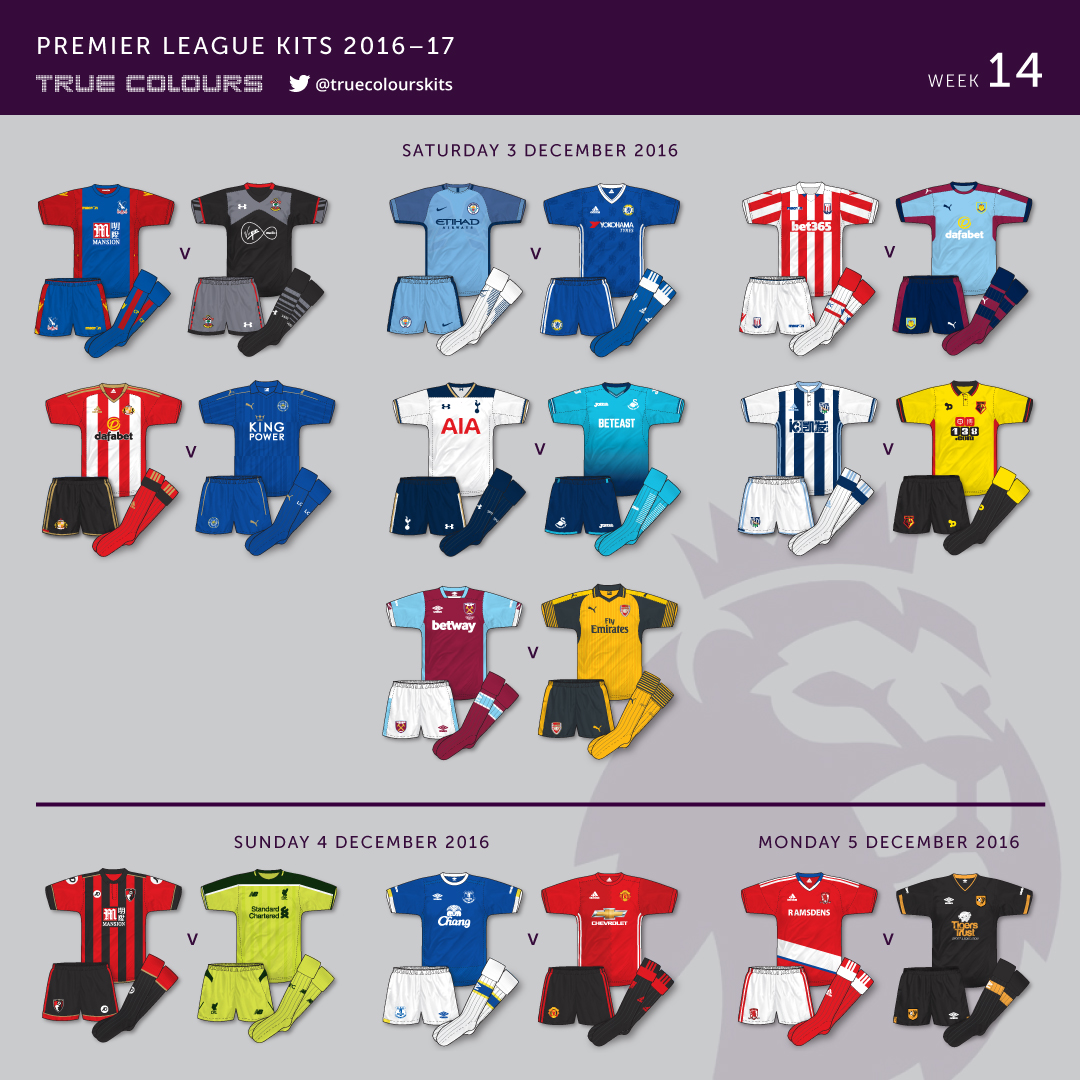 Posted by John Devlin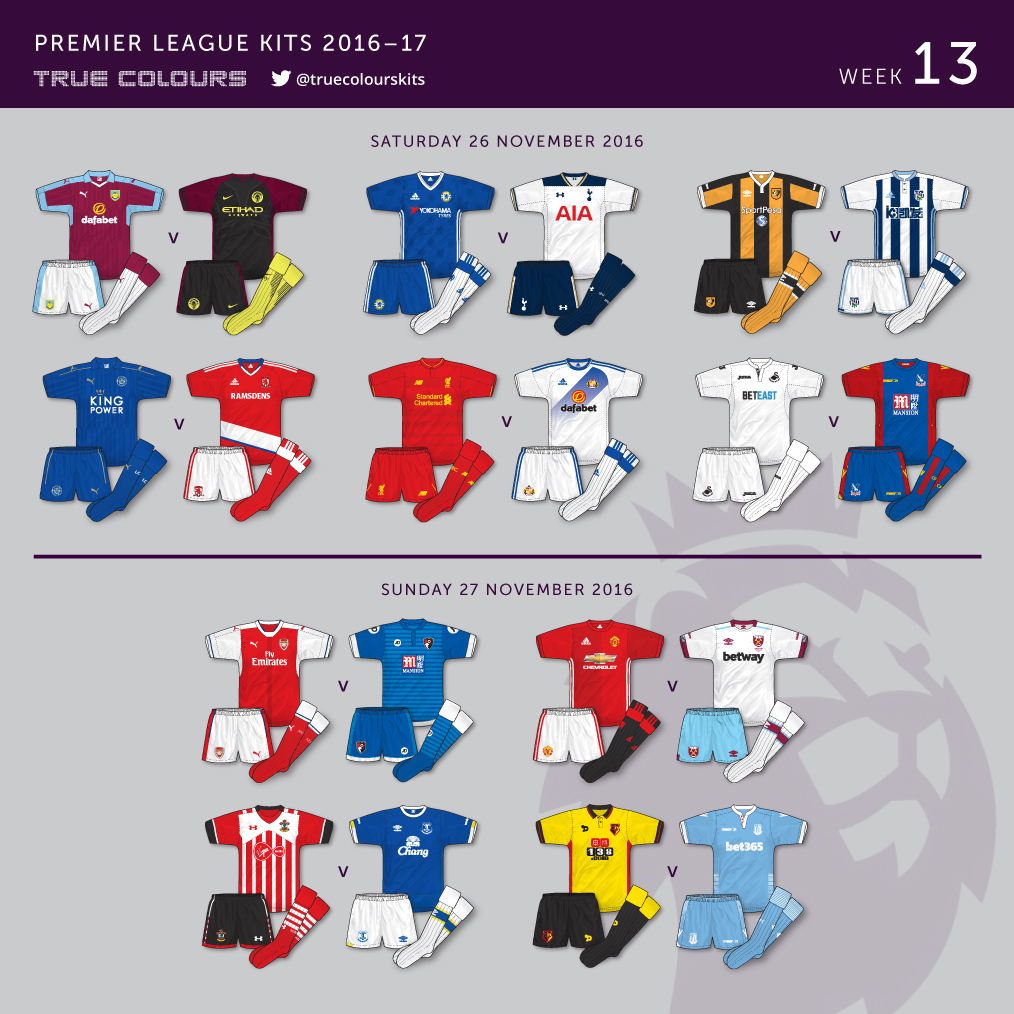 Posted by John Devlin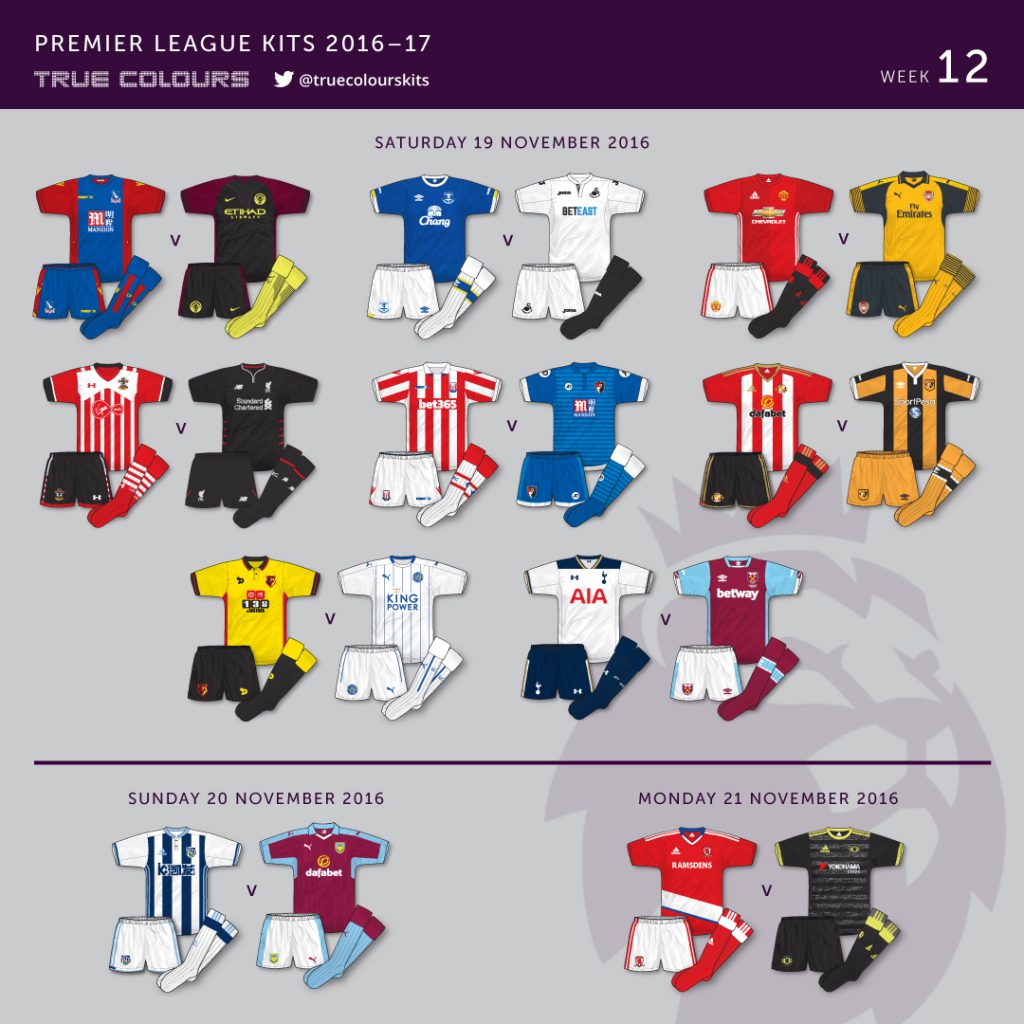 Posted by John Devlin
Well, it may not have been a vintage year for kit design but it has been a superb year for football kit books. Odd that for so many years nothing was ever written about football kit design but in recent times its being seen quite rightly as a subject worthy of analysis.
I've picked up 4 great titles in the last 12 months (is a 5th on the way Got not Got hint hint?) and I'm hoping to give you a quick review of each of them now.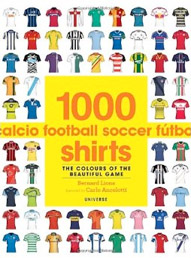 Firstly, 1000 Football Shirts – The Colors of the Beautiful Game by Bernard Lions. This is a weighty tome (originating in France) that attempts a quick snapshot of key historical shirts from around the world. Divided into clubs a large shirt is featured along with a selection of smaller illustrations of other shirts from a design or historical interest point of view. Its so difficult to pick out the most important shirts from a club's history and not leave some out and unfortunately this book falls into that trap as well. Illustrations appear a little dark in tone and after reading through several pages begin to seem quite flat (they are in Football Manager style by the way). Its interesting to see kits from lesser known European and other foreign sides but overall this is simply a book that is one to dip into rather than read cover to cover. Another downside is the missing sponsors/logos from the Arsenal and Manchester United shirts – obviously a copyright problem there. Worth picking up as a handy synopsis of shirt design but nothing really groundbreaking although it was a brave and ambitious attempt at presenting a world wide view of football jerseys. You can buy it here.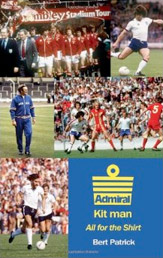 Next, Admiral:Kit Man by Bert Patrick. If you don't know who Bert Patrick is then you MUST buy this book! Basically he was the man behind the Admiral kit revolution of the mid-70s and can therefore, quite accurately, be described as the individual you created the modern day replica kit market thanks to his innovative business model that struck deals with the country's leading clubs. Its a cracking read, full of anecdotes, facts and interesting tidbits about the football world in the 1970s. We hear of how Leicester-based Admiral kitted out the England national side in a ground breaking contract, the company's creative philosophy  and how Bert carved out deals, not always successfully, in football clubs across the land. Its a real insight into how one man and one company changed the football kit world forever. My only tiny criticism is that it doesn't delve deeply enough for me into the design process and describe exactly how some of the designs came about but I guess thats me coming at it with a football kit fanatic head on, not a general 1970s football anorak. Still – essential reading for anyone interested in how the replica kit market was formed and the origins of the big money kit deals that now exist in football. Plus I was delighted and very flattered to be contacted by Bert directly with a view to contributing some graphics which I was honoured to do. You will find these in the front and back inside covers of the book. Buy Admiral:Kit Man here.
Another book coming out of Europe this year is Seconda Pelle – The Complete History of AC Milan Jerseys 1899-2014. Quite simply this book is stunning. As you will know I'm a devotee of primarily British and International kits but have never studied continental designs in depth. On researching a piece for Backpass magazine I stumbled across this title and purchased it immediately just to see how the club's kit history was presented. A4 in size, the book covers the early Milan kits with simple but effective line drawings of the shirts accompanied by photo after photo showing the shirts in action. Later years are represented by beautiful photos of the shirts themselves, both matchworn and replica (I believe). The design is crisp, logical and easy to follow with text included in both Italian and English. Whats incredibly impressive is the level of detail and accuracy the book's compilers go into. We all know European sides have always been a bit freer with their kit selections with many variants appearing in a single season. What this book illustrates so beautifully is quite how extensive this was with many seasons featuring 4,5 and in the case of 1960-61 7 different shirts being worn at some point or other. For an unashamed kit trainspotter as myself this is heaven and makes me realise the level of research and time that has gone into this superb book. Buy it here but get it while you can, its already quite rare and prices are going up!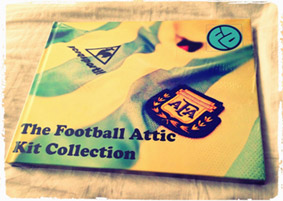 Next, a self-published title from those masters of retro football The Football Attic, The Football Attic Kit Collection. Taken from the archives of Richard Johnson the book presents the wide and varied array of shirts that he owns. Although he's a friend of mine I had no idea of the extent of Rich's collection and its clear he really loves football shirts – and knows his stuff when it comes to discussing them! Each shirt is lovingly photographed and accompanied by a personal description of each one, often with unbiased anecdotes as to why he bought it and which designs he rates. Its a real pot pourri of kits (over 200 in total) and that's its strength in my mind. Rich specialises in Argentina, Coventry and England shirts but the large landscape format book encompasses all manner of English, Scottish, European, International and non-League jerseys – each personally chosen. As a glimpse into football kits through the eyes of such a passionate devotee is a joy to behold – buy this book here – you won't regret it!!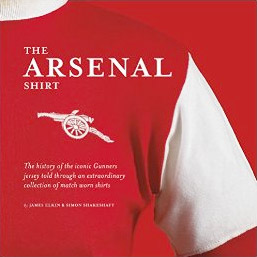 Last but by no means least, The Arsenal Shirt by Simon Shakeshaft and James Elkin. I was involved with the development of this book in its early stages and am delighted to see it finally hit the shelves and am not surprised at all to see how marvellous its turned out. Another essential book for anyone interested in kit design. Not only for the large sized and stunningly vivid photos of the shirts (primarily from Arsenal nut James Elkin's enviable collection) but also for Simon's (aka Shakey) incisive and fact filled text thats packed with insight and anecdote about the Arsenal shirt through the ages. What makes the book extra special though is that all of the shirts are actual matchworn items as donned by Arsenal legends over the years. Incredibly the collection, which also borrows from the club's museum and other notable Arsenal matchworn collectors) stretches back to the 1927 FA Cup Final. Every major final and tournament is covered amongst the huge coffee table book (and it is in fact about the size of a coffee table!) Its a fantastic piece of work and knowing Shakey and James I fully appreciate how much care and love they've put it in to getting this book right – they've done a sterling job. There's just the right mix of kit detail and historical football context (an angle so many other kit books fall down on) and finally the origins of the club's famous white sleeves and the late 60s switch to simple red shirts are finally explained  thanks to interviews with players and other key personnel and historians. No Arsenal shirt aspect is left uncovered here and its a book that will delight for years. I was lucky enough to receive a subscriber's edition which features the 1971 FA Cup final away shirt on the cover, regular editions feature that year's home shirt. Buy it immediately here.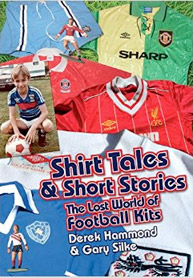 STOP THE PRESS!! Unbelievably, no less than 10 minutes after I started writing this piece this morning the doorbell rang. A courier handed over a book shaped parcel to me. Don't remember ordering a book I thought. Opening the package I was greeted by Shirt Tales & Short Stories – The Lost World of Football Kits by Derek Hammond & Gary Silke. The very Got Not Got title I referred to in the second paragaph!! What an incredible coincidence, can't believe it! Thanks chaps – I haven't had time to digest its pages yet so will keep the review short but sweet but it looks fantastic. Nothing less than you'd expect from the Got Not Got team. The small A5 sized volume crams in photos, ads and illustrations of kits for the country's leading clubs. Double page spread per club, its vibrant and exciting in its design and looks packed with facts and opinion and gives a real flavour of football kits from the past. Home kits, away kits, rare kits, beautiful kits and ugly kits – they're all here including some I'd never seen before. There are also articles on the major kit manufacturers from the past – all presented in Derek and Gary's irreverant but loving style! Another superb read! Only thing missing are some True Colours kit illustrations!! Buy it here.
Plenty to read here for the kit fanatic. Inspiring stuff and maybe, just maybe I'll be joining them again on the bookshelves next year.
My advice? Buy 'em all!
Posted by John Devlin
Wow – its been quite an eventful few weeks in the football kit world. Prompted by the buzz that comes about this time of the year when new kits are launched I've resurrected what I hope will be a weekly round up of kit news and a couple of topics of interest. One of the things that slows down the process of adding new posts is producing kit illustrations but with an eagerness to discuss with you all whats happening at the moment I've decided to plough on without always necessarily a full suite of accompanying illustrations.
Right….first on the agenda…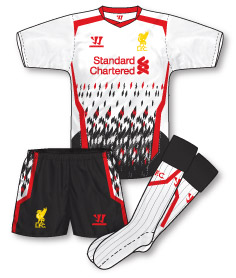 Liverpool 13-14 kits
Goodness me – whats going on at Warrior?! Has there ever been a more schizophrenic approach to kit design that what is emerging from these previously relatively unknown company? This year's strips are following a similar vein to last: classy, respectful, understated home kit clearly constructed by people that have an understanding at what makes a good football outfit. This is accompanied by, lets be frank, a complete dogs dinner of an away outfit.
I must state I have no aversion to bold, controversial designs. Designs that challenge the thinking of the average football fan and re-write the rule books as to what a good kit should be are to be applauded as far as I'm concerned. I'm also ready for a return to patterned designs that liven up a kit world that has in the past decade or so been dominated by single colour, plain designs. Clearly the competition with sponsors, manufacturers logos and ever intrusive competition sleeve patches is growing but a well considered, thought through and skillfully rendered pattern on a shirt can really add something to a strip.
Unfortunately Liverpool's recently launched away kit (and if the leaked photos are to be believed, the third as well) have none of these qualities. They are quite frankly a mess 'plumped up' by ridiculous PR/marketing spin that attempts to justify the design. The red neck is apparently inspired by the red v-neck of the classic Liverpool away kit of the late 70s/early 80s – nonsense! Its red. Thats where the similarity ends. The garish pattern at the bottom of the shirt is inspired by the club's late 80s silver away kit – nonsense! Both include a diamond shape. Thats where the similarity ends. Top all this off with dated red flashes, mismatched manufacturers logo and club badge and you have a very poor kit indeed.
My biggest problem with all of this though, as my Twitter follows will no doubt testify, is the complete lack of unity between all three of the club's kits this year. OK, not every away shirt has to be a reversed version of the home but there should always be some sense that they belong to the same set of kits for the same team in the same sport. Warrior's away kit is so alien to the home it could easily belong in another sporting sphere altogether.
I have heard that the home kit and the away/third kits have been designed by different design teams within Warrior. This doesn't surprise me and goes some way to explain the lack of cohesion between the strips. I've also heard that the person responsible for the away kit 'left' Warrior a month or so ago. My suspicion is that everyone knows this is a very ill-considered and amateurish design but the process has progressed so far there was no way back. Either way, all of this reflects very badly on Warrior and the club themselves for rubber stamping this strip.
Its not often I speak so forthrightly about a kit as I try to look for the good in all designs and as a graphic design fully realise that design is subjective – there is no right or wrong. But….I am struggling to see the good in Liverpool's approach to kit selection. I would love an opportunity to find out from the horse's mouth quite what the strategy is behind these designs.
Fan Power
Whether its testament to truly bad decisions or simply a reflection of the growing power of social media, there has been several instances in recent weeks of supporters standing up to, demanding and GETTING change to kit decisions.
Everton badge – the new Everton crest doesn't work in my view. It appears to have been designed without any flair or dynamism and appears to be simply a few elements plonked within a shield. Apparently it draws inspiration from history (the old PR spin that is often wheeled out to appease supporters) but in fact omits several key elements beloved to Toffeemen –  the latin motto and the wreaths. Apart from the fact that as a brand the design is weak, its the fact that no consultation with Everton supporters has occurred is what has caused problems. Everton fans spoke out and after a 22,000 people signed an online petition the club have agreed to review the badge for 2014-15. Everything has progressed too far for them to withdraw it for 2013-14. If they had previewed the change some months ago before the promotional/marketing machinations kicked in I am sure it wouldn't have been approved.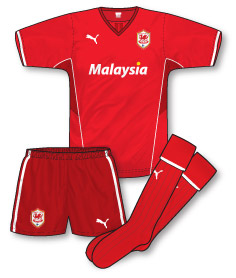 Cardiff City Shorts – Following the furore of the club's switch to red last year  the club were planning to do battle in the Premier League for the first time (did the red work?!) in a two tone red design. I've often thought different tones of the same colour could work in a kit, provided its handled correctly. This doesn't appear to be the case with Cardiff as the red shirt is unbalanced and unsettled by a darker tone of red shorts. The fans again were in uprorar and the club backtracked, allowing a vote for supporters to choose on what colour shorts would best suit the shirt. The options were white, black, or red (in the same shade as the jersey). The fact that most Cardiff fans would probably vote for white shorts (provided its accompanied by a BLUE shirt) will be food for thought for Cardiff's owners.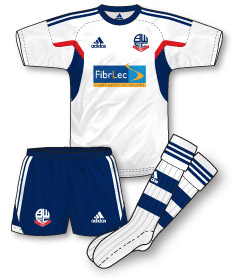 Bolton Wanderers Sponsor – Like so many people I am unsettled by the growing prescence of 'payday loan' companies. And I can only imagine the unease of Newcastle and Hearts fans considering buying their team's new shirts adored with a large Wonga logo. It was then very refreshing to see that Bolton Wanderers have backtracked on their decision to go with Quickquid as their sponsor for 13-14. Again this was due to fan pressure and comments made by local and national politicians. Top marks to Bolton for taking this route of action and for understanding the feelings of the community. Unfortunately the logo of new sponsor FibrLec, a company set up to commercialise the University of Bolton's smart material, should really have gone through some alteration and enhancement to work efficiently on the new shirt but never mind!
Middlesbrough Sponsor
Speaking of sponsors logos causing a problem on the shirt, another example of fan power influencing aesthetic decisions came at the Riverside where Middlesbrough sponsors Ramsden agreed to tone down the impact of their logo. It seems Boro supporters felt the large green block was overly intrusive on the jersey. Now the Ramsden brand is represented by a much neater white logotype. I personally didn't have a major problem with the original but its interesting to note that people were aggreived by the visual appearance of a colour other than their own.
Design by committee does not often work. I know this from experience. However football clubs, in many ways, 'belong' to the fans. Representatives should be consulted in some way about key designs to avoid these sort of issues.
Thats it for now – loads more to discuss but if I went on any more I'm sure you wouldn't get to the end of the post! Let me have your views on the above and the way kit design is shaping up for 2013-14.
Posted by John Devlin
I love going through old sportswear catalogues and this Umbro example from 1957 is a great example. It includes not only the collared shirts that had been fashionable up to then but also the 'new' continental style V-necks that swept the football world in the late 50s.
The catalogue also comes with a covering letter explaining that Umbro kits can only be supplied via a specialist sports outfitter.
Fascinating stuff…here are some pages.
Posted by John Devlin
OK, I should really be working this morning but this week's momentous events at Wembley on Wednesday have prompted me to down mouse and pen my thoughts on the occasion. I'm not talking about England's 2-1 win over the mighty Brazil (come on, I'm a Scotland supporter) I'm talking of course about the farewell Umbro bade to England – the last home soil international hurrah from the country's most famous sportswear brand – and a victory over the legendary Samba Boys was a helluva way to go out.
I'm not embarrassed to admit when the above graphic was released by Umbro the morning of the game I felt a lump in my throat. The image exudes a real emotion, sadness, a sense of self belief but above all pride in the work Umbro have produced for England over the past 50 years (give or take a few when Admiral pinched the contract). Add to this a cheeky dig at Nike's most famous marketing strapline and you have a graphic that shows the depth of connection and meaning Umbro have had with England over the past half century. To see England play without the double diamond logo will take some getting used to.
I'm afraid I don't really have a deep insight into the machinations of the Nike/Umbro split although to be fair once it was announced (and perhaps even before this) it was inevitable that Nike would cherry pick the cream from Umbro's roster – including England. And despite its apparent contradictory nature Nike + England could be a very good match. My understanding is that one of the main issues in Umbro's demise was its failure to be accepted as a trendy High Street sports brand by the 'kids' who much preferred adidas, Nike or Puma. Anyone with half a brain can see the quality Umbro imbibed in their football apparel but the brand simply wasn't perceived as cool enough, which led to a gap in their revenue. Nike of course have no such worries and will surely do very good things for England.
But….I still feel a great deal of sadness for Umbro's apparent fall from grace. Growing up as a Scotland and Liverpool fan in the late 70s their was only one football brand that mattered. The double diamond logo has accompanied my love and obsession with football kits all my life and over the years I have encountered and admired countless innovations, great ideas and 'firsts' in the football kit world, all produced by Umbro. My love for the brand goes hand in hand with my love for kits and one of the highlights of my work in football kits was when an Umbro employee told me in 2005 that my True Colours books (which naturally had featured simply loads of their designs over the years) had helped re-establish Umbro's heritage and position in the football kit world. This isn't a case of me blowing my own trumpet here, but just that I was so delighted that I could, in some way, repay Umbro for helping nurture my love of kits over the decades and how proud I was that someone in their company had felt that way about my work.
When Nike took over they were able to bankroll the company who then embarked on the 'Tailored by…' campaign and produced some simply superb kits along the way, spearheaded by the still incredible England 2009 home kit that quite frankly completed re-wrote the rule books as to how a kit should look. If you doubt this, take a glance through the current kits and see the ones that have been influenced by this sublime design. Despite links between the two companies this particular kit was an Umbro design, not Nike – although one that was able to be developed thanks to the security provided by Nike. Creative muscles were allowed to flex and Umbro's designs became brave again. I know some folk found the marketing spin that accompanied some of their designs (especially for England) a little hard to swallow and despite my huge admiration for Peter Saville I do believe his involvement with the England 2010 shirt was a step too far. But one thing you can't deny was that it was a courageous design full of integrity, REAL creative thinking and imagination – something surely lacking from other world famous brands who simply seem to churn out relatively unchanged designs year after year that hardly ever rock the world. In this day and age of single season kits so many brands simply coast, regurgitating teamwear designs and tired design motifs but Umbro always tried to do something different and poured their knowledge and passion for what a football kit could and should be into all of their kits. They ensured their teams looked classy, elegant and confident.
Their impact in the football kit world is immeasurable. Their influence widespread. And even in their older years they continually produced innovative and challenging designs without ever appearing crass and ill considered.
Quite what the future holds for Umbro is unclear but potentially very exciting and a chance to rebuild. Thanks to their recent acquisition by the Iconix Brand Group and their singular passion for kits I hope that they will still be around in some form. They disappearance from the high profile football world will be greatly missed and the football kit world will become less rich and more formularic than ever before – there is little doubt about that.
Umbro + England – for over 50 years you did indeed just do it, and any right minded football fan should thank you for that.
Posted by John Devlin

Like many football kit followers of a certain age Admiral hold a special place in my kit memories. The brand has made several revivals since its late 70s heyday but with the exception of one or two smaller deals has been pretty quiet of late in the UK football world.
However, this looks like this may all change as exciting news emerges that Admiral is now in the hands of new British owners, a move that will hopefully see the re-energising of a great sporting icon, across Europe.
The new owners are Admiral Sportswear Limited, a special purpose vehicle established to acquire the rights to the Admiral brand for Europe, the Middle East and North Africa.
The move sees Managing Director Jonathan Hamburger, heading up the new Admiral Sportswear Limited business and the appointment of former Umbro, JD Fashion and West Bromwich Albion executive Tim Gardiner, as Sales & Marketing Director.
Originally established in Leicester as Cook & Hurst Limited, the Admiral business was incorporated in 1914, when the company designed and manufactured underwear for the Armed Forces.
With the recent resurgence of heritage sportswear brands in the sports and fashion markets, there are dynamic plans to develop the Admiral brand with football performance for the sports retail sector and also lifestyle fashion developments for the menswear sector.
The plans include the introduction of three product collections for Admiral; Football Performace for the pro and amateur markets, Admiral "Gold" a brand new fashion concept and Lifestyle, including retro inspired "back catalogue" Admiral products, drawing on Admiral designs from the 70's and 80's.
Commenting on the acquisition, Jonathan Hamburger said;
"We're delighted to have acquired such an iconic, British sports brand, with nearly 100 years of heritage and believe the opportunities to re-energise and grow the brand throughout Europe are endless".
"An important part of the future success of the brand is the building of a strong and experienced team for Admiral and I'm delighted to have Tim Gardiner on board as we now look to develop our plans for the UK and the appointment of licensees throughout the territories we own in Europe and other countries"
With such big plans and experience behind the acquisition of Admiral it will be interesting to see if the brand makes it make to English football's top flight…