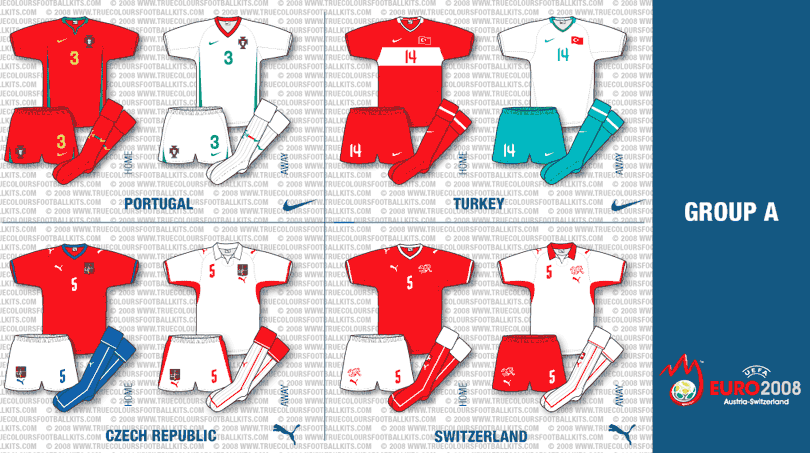 Here is the first of four articles featuring the kits that are to be worn in Euro 2008.
Starting off with Group A where unbelievably every team has a red home kit and white away! Who says international kits are getting boring? There's really only a few templates on view at this summer's tournament so for those of you who love to see a wide and rich variety of different designs be warned!
The real kit of interest from this selection is the Turkey away kit that features a rather untraditional turquoise colour. The reason for this colour choice is that the origin of the word turquoise comes from the French word for Turkey. Its another example of Nike's conceptual and intelligent approach to kit design.
Also, Portugal have ditched the darker red they have worn recently and reverted to a more familiar shade.
Part 2 of Euro 2008 kits to follow soon.
All illustrations are (C) 2008 www.truecoloursfootballkits.com and must not be reproduced without express permission.