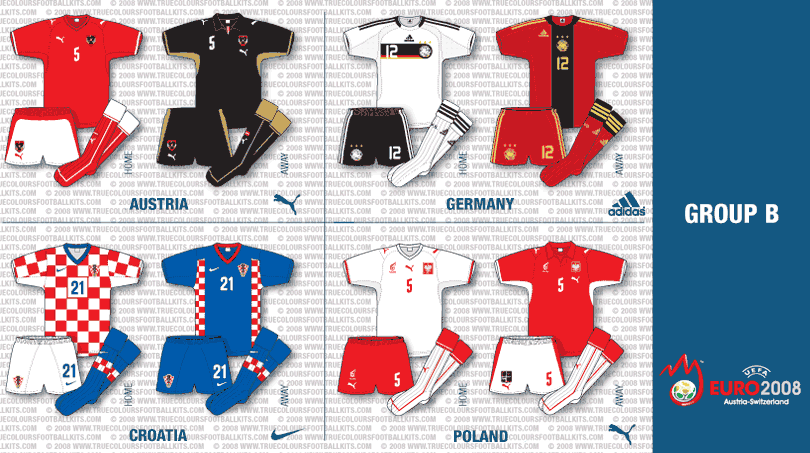 Here is the second of four articles featuring the kits that are to be worn in Euro 2008.
Group B mixes Nike, Puma and adidas together. Adidas have come up with some superb designs for the Germany team that really lift their outfits away from the slightly formularic approach of Nike and Puma. Green is no longer the German's away hue and instead a dynamic combination of red and black is preferred.
Euro 2008 also sees Austria abandon their traditional white home kit in favour of a clean red and white. This outfit is supplemented by a classy black and gold change affair.
As usual Croatia's unique style brings a rich blend of colour to the competition.
Part 3 of Euro 2008 kits to follow soon.
All illustrations are (C) 2008 www.truecoloursfootballkits.com and must not be reproduced without express permission.