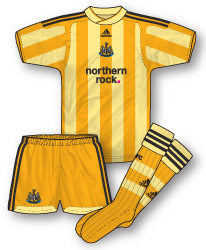 Not sure how many of you have seen this, but there's a new kit going around that has caused just a tiny bit of controversy….the Newcastle United 09-10 away.
I've a feeling the debate on this is going to run and run.
Look out for a full review on the site very shortly.