Hmmm…these weekly blogs are getting later and later!
Lots going on at the moment though – I've been working on kit illustrations for various club programmes and websites – many of these should appear before the start of the new season. I'll keep you posted on these. Look out for a new regular feature on the site as well – coming very soon.
I was also flattered to be interviewed by the Sheffield Wednesday Vital Football website recently. If you would like to take a look then visit:
http://www.sheffwed.vitalfootball.co.uk/article.asp?a=156434
http://www.sheffwed.vitalfootball.co.uk/article.asp?a=156552
I picked up a load of old 70s programmes at the weekend and found a choice snippet in an Ipswich Town programme dated 30 August 1975. It concerns a popular topic on this site, namely the issue of change shorts and colour clashes. This is what the programme says:
"Many Town fans were puzzled when they saw the team wearing blue shorts against all white Leeds United at Elland Road last week. The change is necessary to comply with a new rule recently introduced by the Football League which states that if the basic colours of shirts, shorts or stockings are alike or similar the away club must change. This will make life a lot easier for not only referees but also armchair fans who watch the game on black and white televisions sets. The new rule will mean a change to blue shorts when Town visit Arsenal, Manchester United and Aston Villa among others."
So, it seems although prior to this it was probably up to the clubs' discretion whether to change shorts it was the 75-76 season when the rule came into being.
As a Scotland fan I was interested to hear that Diadora have gone into administration. The firm have often come in for criticism in recent years regarding the quality of their kits but going by their Scotland shirts that I own I always though they were pretty good. Still I often cast an eye over new designs and think that would look good as a Scotland kit. I'll get a chance to find out now! Nike or Umbro would be nice…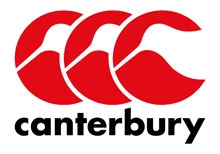 Also sad to see that Canterbury in Europe has gone into administration as well. With all due respect to Diadora I think this is a huge loss as I have been very impressed by their strips since they broke into football apparel. The quality of Canterbury products is superb as well – although they are not cheap – but you get what you pay for. Apparently the firm is still going outside of Europe (and in New Zealand of course where they originated) but I believe all club contracts have now been cancelled. Its a real shame.
Finally, as I mentioned a month or so ago I hope to start adding and updating all the kit illustrations that appeared in the two volumes of True Colours on to the site. The dilemma I have is how to present them. I have three background options (although they won't look exactly like this and I'm not sure of the final size) and I'd really value your opinion as how you'd like to see the kits displayed. If you have a spare moment and want to let me know what you think I'd love to hear from you.
Option A has the faded stadium background as used on the Sheff Wed kits elsewhere on the site, Option B has a grass background as used on the classic kits on the right hand side of the site and Option C has just a plain white background.