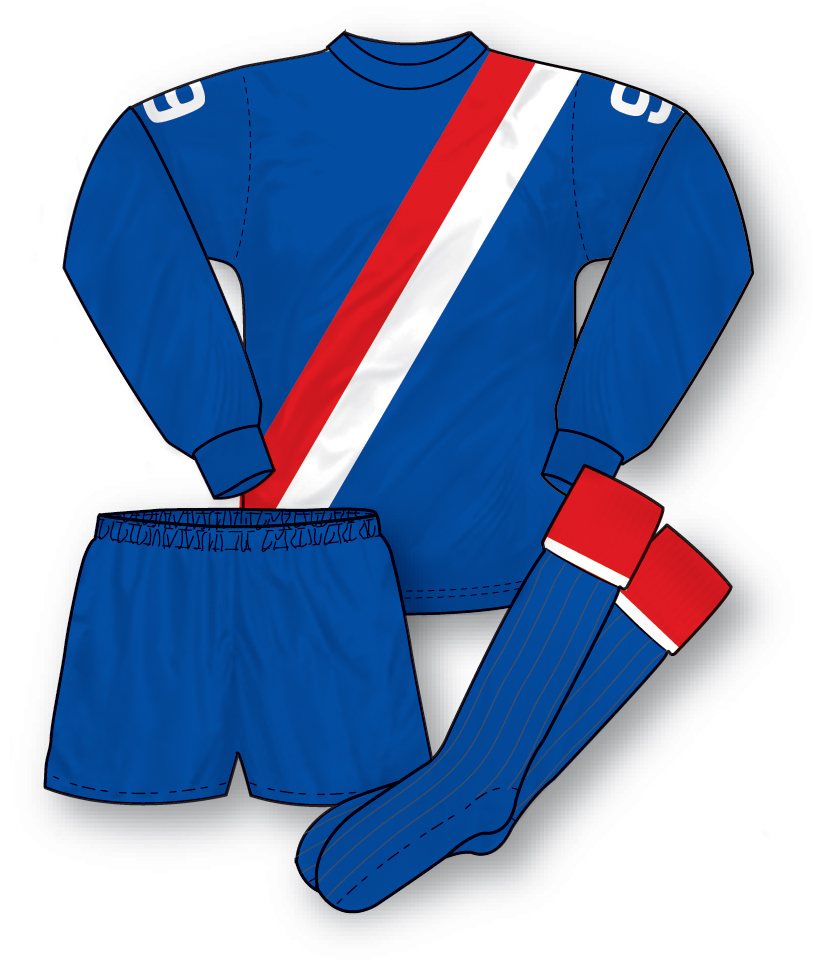 This kit could be considered a myth-buster on two counts; firstly it proves that third kits were as common decades ago as they are now (most of us know that anyway of course) but secondly it shows that the recent trend for sporting away colours that are the same (albeit in a different shade) as the home kit is also not a modern day invention. City's famous pale blue strip has often caused problems when featuring against teams wearing white as it can be just too light to always provide adequate colour differentiation. Therefore, back in the early 70s when the club favoured a white away kit (also with sash) a clash occured when playing away at teams with white jerseys; hence the need for this royal blue third kit. Clearly influenced by their flamboyant manager Malcolm Allison (who also introduced the sash at Palace when he managed them some years later) this smart, and pretty rare, kit also features player numbers on the sleeves – a short lived 70s trend.
Worn in: A great 3-2 win at Spurs with goals by Marsh and Lee (2).
Worn by: Rodney Marsh, Francis Lee and Mike Summerbee.
Thanks to Jon Jones for the suggestion.