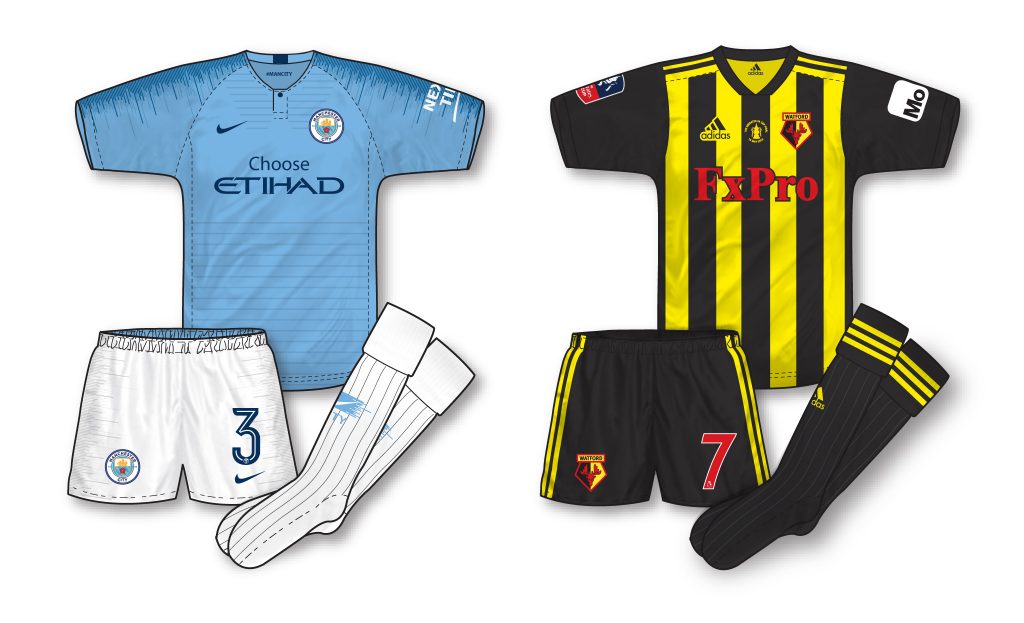 OK, so it wasn't quite the competitive match us neutrals hoped for, but at least today's FA Cup Final provided at least one talking point from a kit perspective.
Watford's shirt featured the standard Emirates FA Cup sleeve patch on the right arm and the customary special matchday embroidery that we have come to expect from sides competing in the final of England's greatest cup tournament final but Manchester City's shirt was another matter.
Due to a conflict of interests with City's main sponsor, Etihad Airways, (Emirates of course being a rival airline) the club received special permission from the FA NOT to wear a tournament sleeve patch and also avoided any mention of Emirates on their jersey by simply ditching commemorative embroidery altogether. Just to hammer home their point, they also altered their primary sponsor logo to say 'Choose Etihad'. A very rare occasion of a shirt sponsor's logo being customised for a final.
It does seem a little disrespectful of the club to avoid playing ball with the tournament in this way. Plus, I wonder how Emirates feel seeing the winning team minus any mention of their brand on the tournament they've paid £30 million to sponsor.
What do you think? Are Manchester City 'special' enough to be allowed to do this?