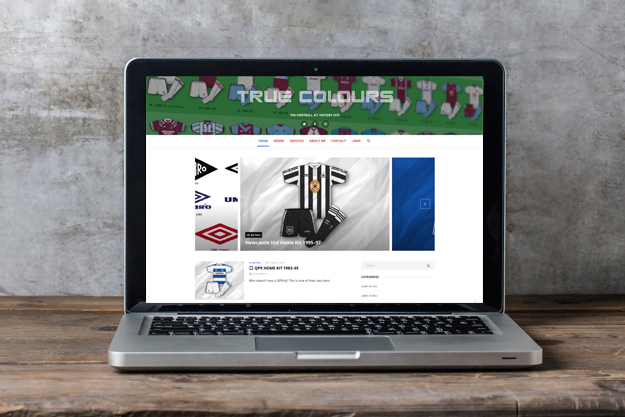 At last….I've got a new website! My last site was launched…goodness, about 12 years ago, and to my shame the design hadn't been updated since. Most of my kit activity then switched to social media and although that still plays a massive part in True Colours I want to make my website the hub of my football kit work once again.
It's a bit of a work in progress as I've had to reload virtually every image and post from the old site so there will be some gaps BUT I'm working on these as quickly as I can.
Plus of course there will be lots of new posts and pages as I continue my quest to document every kit ever! There'll also be details of what I've been up to in the football kit world.
Hope you enjoy the new site – and the new posts – along with perhaps some of the old ones.
Thank you for all your support…
John Devlin