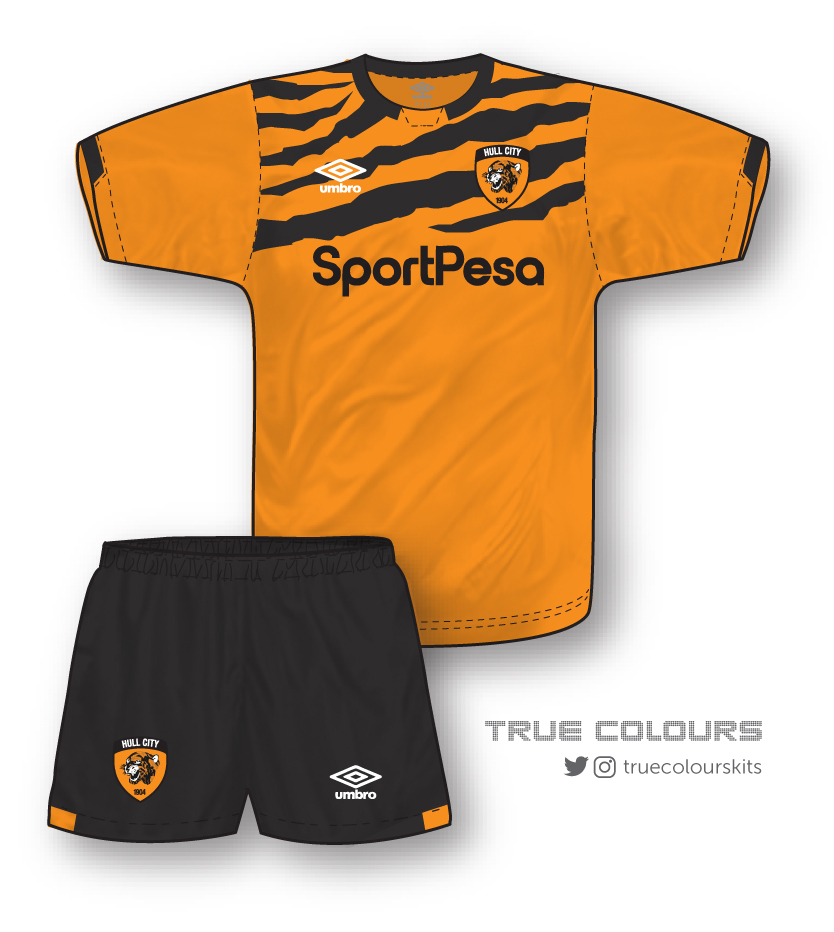 The season hasn't even started (in fact, we're only midway through June!) and already, for me, the kit of the year is here: Hull City's new home kit, produced by Umbro.
It's kind of hard at times to get excited by new kits at the moment; so many of them are just uninspiring or imaginative, or they're stuck in a creative rut… this stunning Hull shirt just sticks out a mile in terms of aesthetic delight and character.
Umbro have followed the familiar 'post modern' reinterpreting of past kits route so popular at the moment by seeking inspiration from the infamous Hull City Matchwinner 1992–93 home shirt that often unfairly is regarded as a 'bad' kit (in fact, it's nothing of the sort, it's BEAUTIFUL and it quite rightly reached number 15 in the 50 Greatest Football Shirts Ever project I worked on with Chris and Rich from The Football Attic and Jay from Design Football) and placing a selection of tiger stripes across the chest only of the new kit.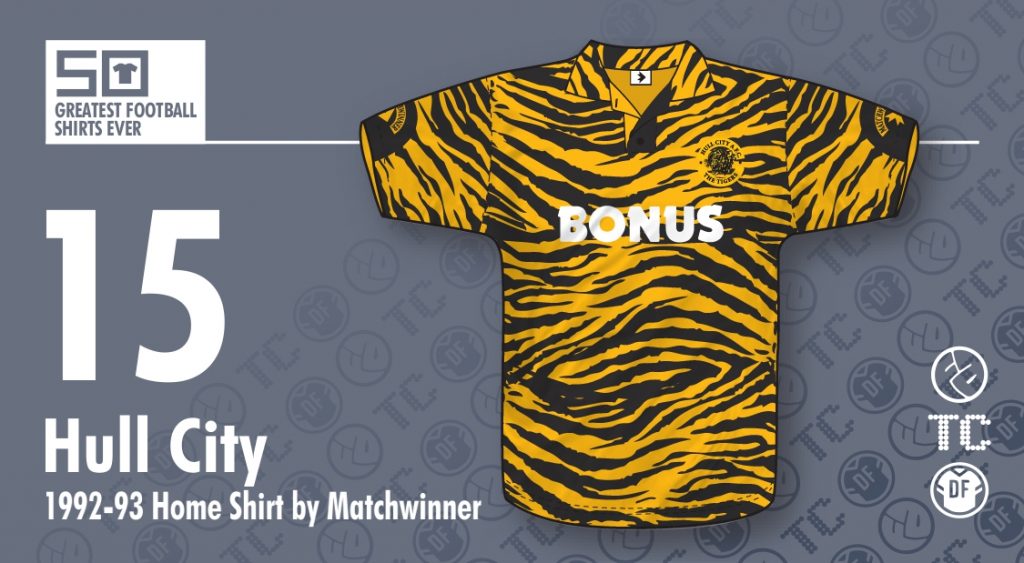 It would have been so easy to simply totally plaster the new jersey with stripes but by focusing only on the chest Umbro have tapped into the collective unconscious of all football kit fans who just love a 'yoke' (see Admiral's late 70s West Ham kit) and made the most of the prime position on the jersey, giving the design real power and importance.
The rest of the shirt is sharp and refined, crafted in a rich amber (that actually edges closer to orange). A sympathetic black sponsors logo and the inclusion of the new club badge (although a slightly different shape/rendering to the launch version promoted last year) combine with restrained black trim on the cuffs and a unique neck design to finish off a nailed on CLASSIC that refuses to fall into the traps of modern football kit styling.
The whole dynamic and exciting ensemble is just executed so well by Umbro and the response on social media has been overwhelmingly positive with many now coming round to the way of thinking (that so many of us football shirt fans have known for years) that Umbro are still producing some of the best kits around.
(In case you're wondering where the socks are on my illustration, at the time of posting this they haven't been unveiled)