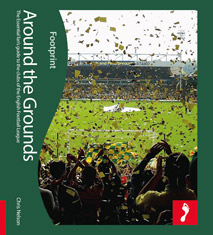 You may have read my recent post reviewing the superb new football book 'Around the Grounds' by Chris Nelson to which I contributed a chapter on football kits.
Well, I've just been contacted by Footprint Handbooks who published the book and they've been good enough to offer an amazing 25% discount to any True Colours visitors who order the book online via their site.
All you have to do is visit:
http://www.footprinttravelguides.com/c/8951/football/&Action=product&Product_Reference=ATGR01
To claim the discount, enter "footie" in the coupon code box at checkout.