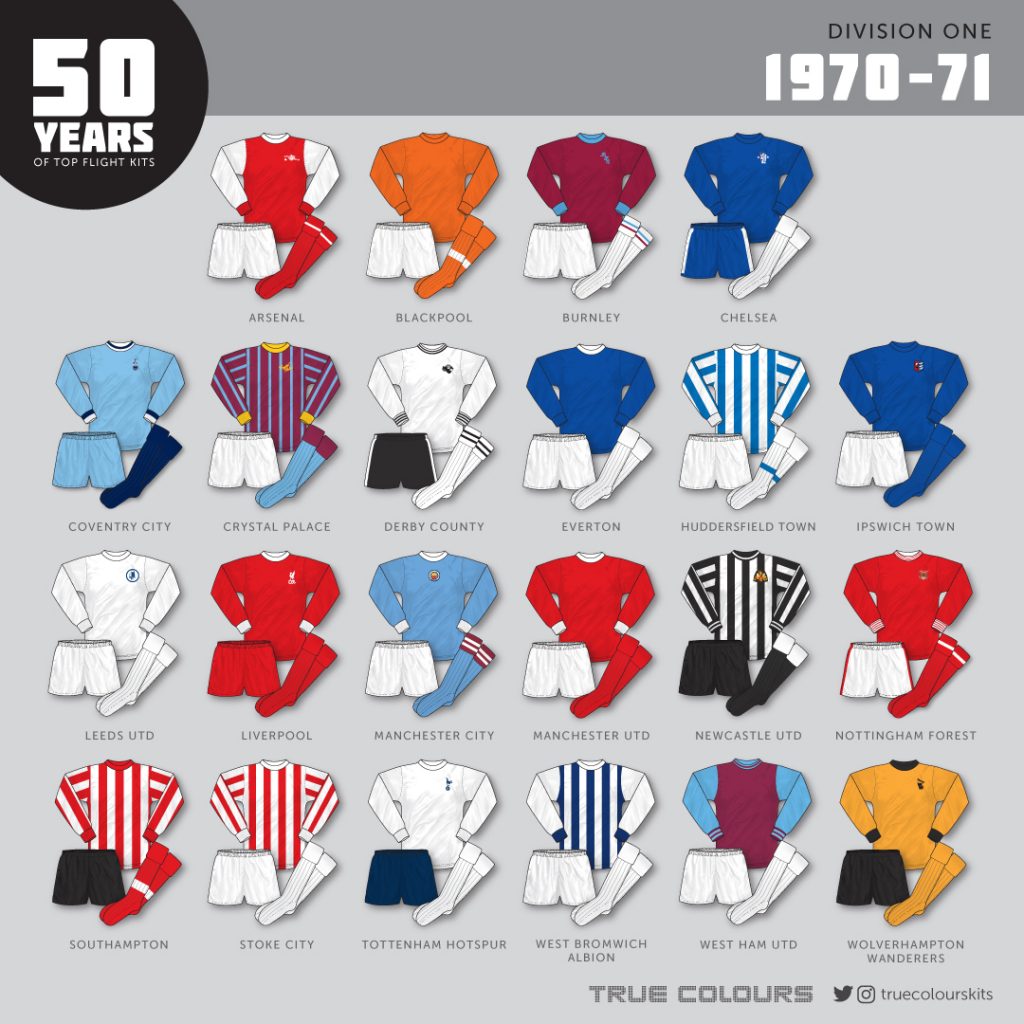 Short-sleeved versions of jerseys also began to become slightly more commonplace this season and occasionally threw up their own variations on teams' familiar strips. For example, Manchester City's short sleeved home shirt didn't feature the team badge that had been introduced at the start of the season on the long-sleeved version.
The vast majority of the designs though remained the same as in the previous campaign with the only main exceptions coming from the addition of a white stripe (or sometimes two!) on the Nottingham Forest socks turnover and the occasional black stripe appearing on the Wolverhampton Wanderers socks. 100% consistency in kit presentation clearly still someway off.
Blackpool and Huddersfield were the new arrivals in Division One this year, both of them bringing fresh new colour schemes to the top flight with both sides replicating the low-slung single hoop on their socks as also worn by Southampton. Both team's stays in Division One were short however, with Blackpool unable to hold their own at the highest level going straight back down.
Arsenal won the league title alongside the FA Cup this season to claim a memorable 'double'.